Music Video competition, cash prizes and more…
Vote for your favorite music videos. The best artist will win a cash prize (+promo packages) based on number of entrants. Highest star count for the month wins!!! It's time good music was rewarded, lets do it!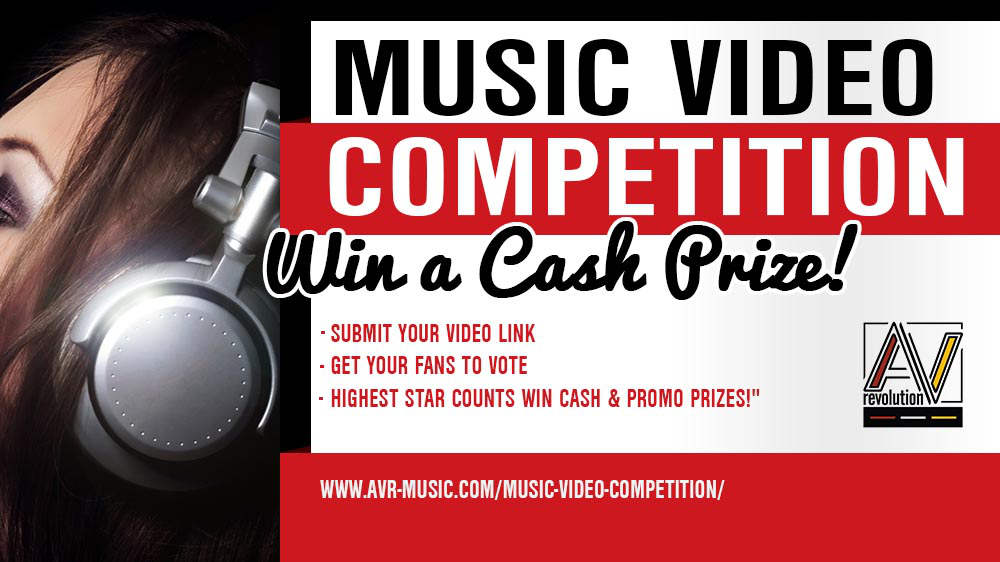 Current prize money is set at $25! Competition is re-set at the beginning of each month.  Already have a video on the site? See bottom of the page for details on how to enter:
---
Have your music permanently posted and a chance to win some cash in the process!!
We will post your video OR give you a page to enter the relevant information for the video.
Your vid will also be given a twitter blast for 3+ days
Twitter blast (x3 per week with 5 targeted accounts)
Your video post will never be removed from our site
The vid will automatically be entered into a monthly competition
Your post will be indexed in google's search engine
Your music video will be posted within 48 hours.
All site viewers can vote and rate your video - ( highest star count wins)
The winner will receive a cash prize based on the number of entrants for that month
Top rated vids are also posted to the front page
Submit your music video link below