Due to extremely high demand, A/V Revolution has now launched a new music service to suit all your promotional needs. Hip Hop/Rap music promotion is difficult but we are proud to announce that we have now teamed up with one of the leading PR services for Hip Hop & Rap music this side of the Atlantic, Park Street PR!
Our Hip Hop PR and promotional service looks to get your music, your brands, and your products straight into the hands of the right music/media outlets at the some of the best prices you can find online!
Start Promoting Now!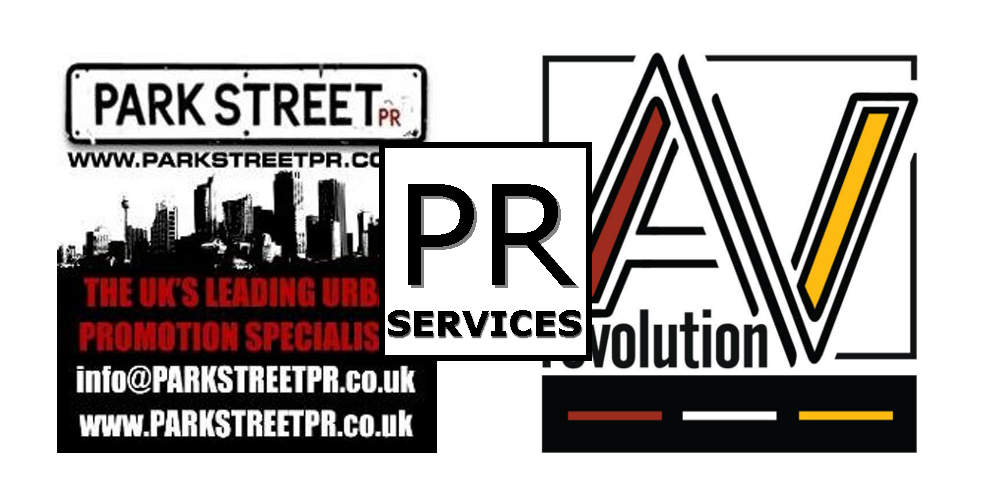 Who we will promote to
The Hip Hop & Rap Music PR package extends to: Online magazines, print magazines, blogs, editors, journalists, tastemakers, club DJs, mixtape DJs, radio presenters, radio producers and radio stations.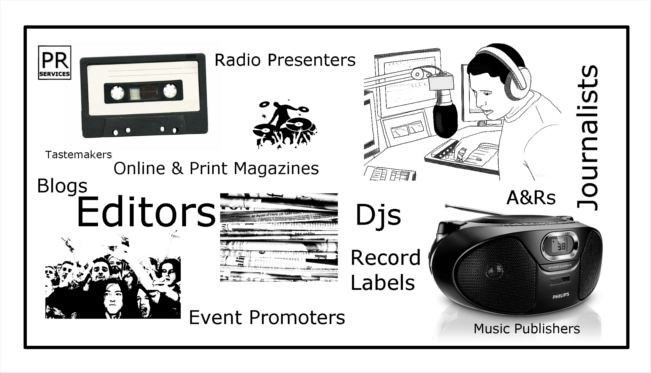 The extensive mailing list also includes: A&Rs, event promoters, mixtape websites, artist managers, record labels, distributors, music publishers, record shops, online MP3 stores, as well as fans of urban music and culture.
Serious brands/artists know it is a lot of work to chase up leads and get their music product to the right contacts.

Parkstreet has over 10 years of specialised hiphop music experience promoting the likes of artists such as:
US Artists: Jay-Z, Akon, Young Jeezy, DJ Whoo Kid, Papoose, D-Block, DJ Vlad, 40Glocc, The Game, Rick Ross, French Montana, Joe Budden, Flo-Rida, Sheek Louch, Ali Vegas… (read more)
UK Artists: Iron Braydz, Big Narstie, S.A.S, Ashley Walters, Blade, Supar Novar, Logic (PDC), Big Cakes, Mr. Drastick, JC (Hoodz Underground), Grit Grammar, MC Duke, Deeze, Blaktrix, Cyclonious, Streetz, D Gritty, Cons, DJ Roast, A.C, Downtown Soul Records, M9… (read more)
Live events featuring the likes of: Wiley, Devlin, Tinie Tempah, Sean Price, Flo-Rida, Phi-Life Cypher, Needlework, Trill London and DMC Mixing Championships and many, many more.
All promo packages include:
A professional and tailor written industry standard press release
Professionally designed E-Mail blasts sent to 10,000's of UK & international media outlets
Online news posts
Online music reviews
Online interviews
Persistent campaigns that run for a minimum of 4 weeks at a time!
Personalised consultancy on how to achieve your other goals
With additional package offers of:
Create a free account now to get started!

"Park Street PR are the best around town. I'm telling you like dat!" – BIG NARSTIE from London, UK
"Park Street Promotions really are establishing themselves as true leaders when it comes to promoting and preserving the underground. Their ability to successfully multi-task their efforts have made them a favourite of my label and I'm sure many other independent labels and artists." – K-RINO from Houston, USA
"Park Street did a superb job of helping to push our website and store to a wider audience across social networking sites and the wider internet as a whole. We had a great response and it generated a lot of traffic for us." – KING APPAREL (Clothing) from London, UK
"Park Street Promotions pushes their grind to the max. They are the 'pro' in 'promotion'! – CEE-ROCK 'THE FURY' from New York, USA
"Park Street Promotions not only promoted my release really well but also gave me the opportunity to work with international artists. The work on the promo for these projects was phenomenal! I am so proud to be a part of this movement" – DJ EASY from Berlin, Germany.
"You want to stand out on a worldwide scale, and take your career to another level in a REAL market dedicated to REAL artist…Park Street PR is hands down the best solution to your needs! Real talk, take your career to another level with Park Street PR!" – K- BURNS from Brooklyn, USA