Park Street PR is a professional, affordable and effective way to promote your brand or product. Ever since we started back in 2003 we have promoted various recordings artists, DJs and producers, music & DVD releases, free download mixtapes, art exhibitions, music videos, events & club nights, fashion labels, clothing shops, on-line clothing stores, record labels from the UK, USA, Canada, France & Germany. We have worked on over three hundred different projects along with major labels in the UK and USA, but specialise in promoting and pushing independent artists and brands.
We will promote your brand & product to media which includes on-line magazines, print magazines, blogs, editors, journalists, tastemakers, club DJs, mixtape DJs, radio presenters, radio producers and radio stations. Our mailing list also includes other music industry related people such as A&Rs, event promoters, mixtape websites, artist managers, record labels, distributors, music publishers, record shops, on-line MP3 stores, as well as fans of urban music and culture. We have over twenty years experience in the music industry and you always get FREE consultancy from us when starting your campaign, making sure that we target your specified market.
US /International pricing reflects the way your campaign will be run. Please select our UK Pricing if you are and artist of brand from the UK.
[wptab name1[wptab name='Get Started']
Hey [s2Get constant="S2MEMBER_CURRENT_USER_LOGIN"/]! Below are the 3 simple steps you'll need to start your PR/Promotions Campaign!
Choose campaign & make payment
Send us your campaign information.
Confirmation & additional contact.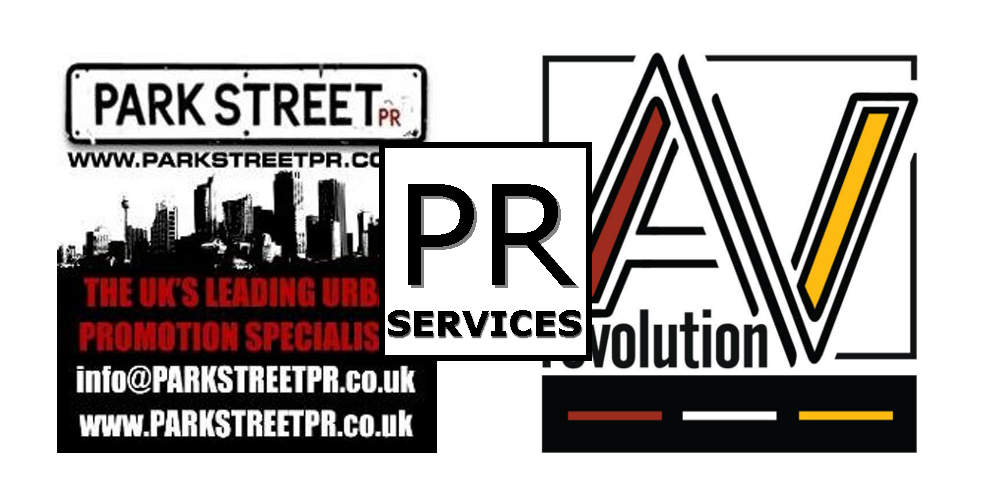 [/wptab]
[wptab name='1. Select Campaign']Here is our campaign selection and payment tab. Select your campaign and make payment below.
A professionally written industry standard press release
On-line news posts
On-line music reviews
On-line interviews
Consultancy on how to achieve your other goals
All promotional campaigns (Basic, Standard and Professional) include the above features as default. Further details of each campaign can be found in the table below:
Basic
Standard
Premium

Professionally designed E-Mail blast sent to over 10,000 UK media
Runs for a total of 4 weeks
Normally gets you on over 30 websites!

Two professionally designed E-Mail blasts sent to over 10,000 UK & International media
Guaranteed mixtape placement
Adverts on blogs
Runs for a total of 6 weeks
Normally gets you on over 50 websites!

A professionally written industry standard artist biography
Four professionally designed E-Mail blasts to over 50,000 UK & international media
Adverts on blogs
Guaranteed mixtape placement
Runs for a total of 8 weeks
Normally gets you on over 70 websites!
[/wptab]
[wptab name='1. cont. ']Here you have the option of purchasing A/V Revolution's Advertisement and Pro Database services at discount price! Simply add to cart and checkout when ready!
[/wptab]
[wptab name='2. Send Info']Please use the contact form below to send us information for you campaign. Essential to the quality of your campaign is the following:
Information on your release or product so we can write a press release.
For all music releases we need high quality MP3's/download links.
Artwork & Photos high resolution J.Peg
All of you're website links (Official website, Facebook, Twitter, You Tube, Reverb Nation, etc)
[contact-form-7 id="25746″ title="Pr Contact"] [/wptab]
[wptab name='3. Additional Contact']You're finished! Once your payment has been verified we will send a confirmation email with further details on how the campaign will run..
Once your campaign begins you will receive updates as they happen. Interviews will come from E-Mail or telephone and we would need the following items to be able to do our job properly. You will be required to do all interviews and where required do indents/drops for radio stations and mixtape DJ's.
[/wptab]
[end_wptabset]
[wptab name='Previous Clients']

Parkstreet has over 10 years of specialised hiphop music experience promoting the likes of artists such as:
US Artists Jay-Z, Akon, Young Jeezy, DJ Whoo Kid, Chamillionaire, Spider Loc, Papoose, D-Block, DJ Vlad, 40Glocc, The Game, Rick Ross, The Jacka, K-Rino & SPC, Trae, Red Café, French Montana, Freekey Zeekey, DJ Paul from Three Six Mafia, Fiend, Sheek Louch, Ali Vegas, Shabaam Sahdeeq, Geolani, Synplife 354 (D-Block), Dino West (No Limit Records), Joe Budden, Sha Stimuli, Flo-Rida.
UK Artists Iron Braydz, Big Narstie, LATE, S.A.S, Ashley Walters, Blade, Supar Novar, Logic (PDC), Big Cakes, Mr. Drastick, JC (Hoodz Underground), Grit Grammar, MC Duke, Wolftown Recordings, Powercut Productions, Deeze, Blaktrix, Cyclonious, Streetz, D Gritty, Cons, DJ Roast, A.C, Downtown Soul Records, M9, Juttla, Miss Tofelees & Big Si, Jabbathakut, Grizzly, F.L.I.P, Tenny Tenn, GSS & Malik MD7, 9Lives, Angry, JPMD, Newz, Jack Da Union, Chronic Redeye, Manny Moscow, Niki Nitro, Ruinz Ason
Brands and Events: NGU Records, Hardtimes Records, Sturban Clothing, Fly 53 Clothing, Ambiguous Clothing, Mada Clothing, Nomis Clothing, My Hood Clothing, as well as live events that have featured the likes of Wiley, Devlin, Tinie Tempah, Sean Price, Flo-Rida, Phi-Life Cypher, Needlework, Trill London and DMC Mixing Championships and many, many more.
[/wptab]
[wptab name='Testimonials']

"Park Street PR are the best around town. I'm telling you like dat!" – BIG NARSTIE from London, UK
"Park Street Promotions really are establishing themselves as true leaders when it comes to promoting and preserving the underground. Their ability to successfully multi-task their efforts have made them a favourite of my label and I'm sure many other independent labels and artists." – K-RINO from Houston, USA
"Park Street did a superb job of helping to push our website and store to a wider audience across social networking sites and the wider internet as a whole. We had a great response and it generated a lot of traffic for us." – KING APPAREL (Clothing) from London, UK
"Park Street Promotions pushes their grind to the max. They are the 'pro' in 'promotion'! – CEE-ROCK 'THE FURY' from New York, USA
"Park Street Promotions not only promoted my release really well but also gave me the opportunity to work with international artists. The work on the promo for these projects was phenomenal! I am so proud to be a part of this movement" – DJ EASY from Berlin, Germany.
"You want to stand out on a worldwide scale, and take your career to another level in a REAL market dedicated to REAL artist…Park Street PR is hands down the best solution to your needs! Real talk, take your career to another level with Park Street PR!" – K- BURNS from Brooklyn, USA
[/wptab]
[wptab name='More Testimonials' link='http://www.avr-music.com/hiphop-pr-testimonials/' targetblank="1″]
[/wptab]
[end_wptabset]