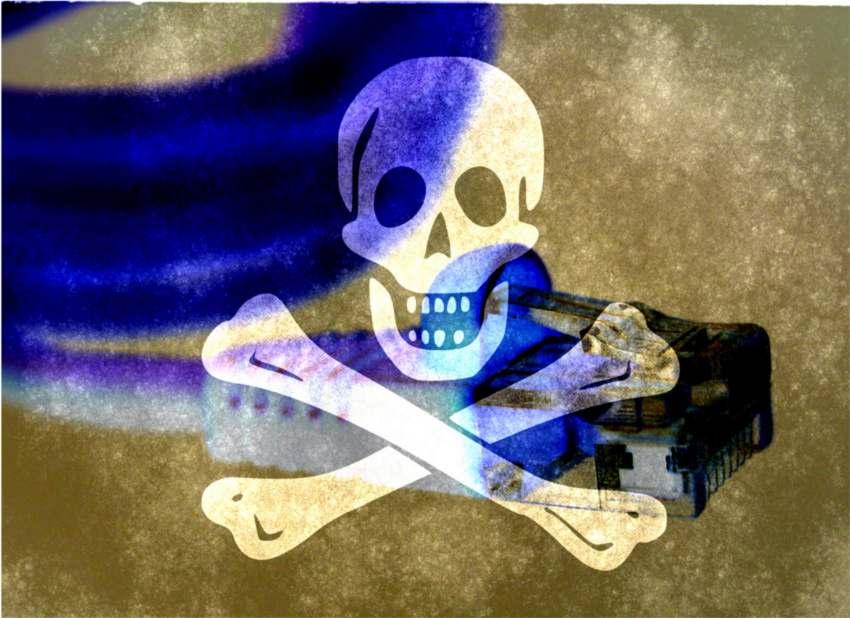 Read more – SOPA and PIPA
"The originally proposed bill would allow the U.S. Department of Justice, as well as copyright holders, to seek court orders against websites outside U.S. jurisdiction accused of enabling or facilitating copyright infringement[clarification needed]. A court order requested by the DOJ could include barring online advertising networks and payment facilitators from conducting business with websites found to infringe on federal criminal intellectual-property laws, barring search engines from linking to such sites, and requiring Internet service providers to block access to such sites.[8][9]
The bill establishes a two-step process for intellectual property-rights holders to seek relief if they have been harmed by a site dedicated to infringement. The rights holder must first notify, in writing, related payment facilitators and ad networks of the identity of the website, who, in turn, must then forward that notification and suspend services to that identified website, unless that site provides a counter notification explaining how it is not in violation. The rights holder can then sue for limited injunctive relief against the site operator, if such a counter notification is provided, or if the payment or advertising services fail to suspend service in the absence of a counter notification.[9]
The second section covers penalties for streaming video and for selling counterfeit drugs, military materials, or consumer goods. The bill would increase penalties and expand copyright offenses to include unauthorized streaming of copyrighted content and other intellectual-property offenses. The bill would criminalize unauthorized streaming of copyrighted content, with a maximum penalty of five years in prison for ten such infringements within six months.[9]
The bill provides immunity from liability to the ad and payment networks that comply with this Act or that take voluntary action to sever ties to such sites. Any copyright holder who knowingly misrepresents that a website is involved in copyright infringement would be liable for damages.[8]"
[Back to Main Article – Copy This]
More On PIPA
Here's yet another Wikipedia entry to sum up PIPA. (Sorry for the copy and pastes. I'm not smart enough to sum all that up in my own words)."The bill defines infringement as distribution of illegal copies, counterfeit goods, or anti-digital rights management technology. Infringement exists if "facts or circumstances suggest [the site] is used, primarily as a means for engaging in, enabling, or facilitating the activities described."[10] The bill says that it does not alter existing substantive trademark or copyright law.[11]
The bill provides for "enhancing enforcement against rogue websites operated and registered overseas" and authorizes the United States Department of Justice to seek a court order in rem against websites dedicated to infringing activities, if through due diligence, an individual owner or operator cannot be located.[12] The bill requires the Attorney General to serve notice to the defendant.[13]Once the court issues an order, it could be served on financial transaction providers, Internet advertising services, Internet service providers, and information location tools to require them to stop financial transactions with the rogue site and remove links to it.[14] The term "information location tool" is borrowed from the Digital Millennium Copyright Act and is understood to refer to search engines but could cover other sites that link to content.[15]
The PROTECT IP Act says that an "information location tool shall take technically feasible and reasonable measures, as expeditiously as possible, to remove or disable access to the Internet site associated with the domain name set forth in the order". In addition, it must delete all hyperlinks to the offending "Internet site".[16]
Non authoritative domain name servers would be ordered to take technically feasible and reasonable steps to prevent the domain name from resolving to the IP address of a website that had been found by the court to be "dedicated to infringing activities."[17] The website could still be reached by its IP address, but links or users that used the website's domain name would not reach it. Search engines—such as Google—would be ordered to "(i) remove or disable access to the Internet site associated with the domain name set forth in the [court] order; or (ii) not serve a hypertext link to such Internet site."[18]"
[Back to Main Article – Copy This]