'Revolution is almost a fad nowadays'- Ruthless talks personally about his projects, workrate, being smart with promo and more…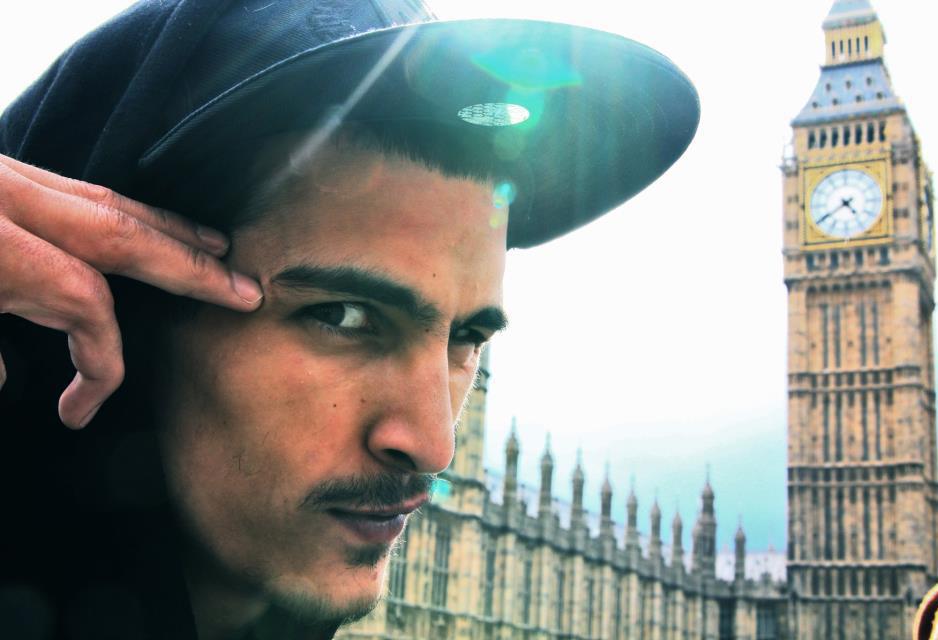 | | |
| --- | --- |
| Artist: Ruthless | Country: UK |
| Artist Type: rapper, producer, songwriter | City/State: Watford, Hertfordshire |
This week on A/V Revolution we take pleasure of introducing to you a young talented MC/Producer we met a couple of years ago who goes by the name Ruthless! First things first this guy has a pretty much unparalleled work rate compared to any artist we've met to date! In saying this we're specifically referencing his die hard attitude to creativity and 9 independent projects releases, most recent of which being his latest CD 'The Last Instrument'. After a listening attentively through the 18 track medley we can indeed give the CD a revolutionary stamp of approval. Ruthless does indeed go in 'ruthlessly', lyrics, concepts and content wise pretty much verse for verse on every track! Do check it out! A little more on Rutherless: Ruthless is an independent artist from Watford, Aged 24, writing, recording and performing live music since July 2010. In that time, he has toured UK twice with UKHH's heavy weight Genesis Elijah and has been recognised by other such UK underground legends as Klashnekoff, Supar Novar and memebers of the Peoples Army amoungst many others. He has so far released 9 projects independently, ranging from 4 track EP's to 18 track SOLO mix tapes. On top of that he also has a '24 hour made EP', featuring 6 songs and concepts provided by piers and fans on Facebook, then released 24 hours later. All of his projects are available for free download online. Along side this Ruthless has also had music aired live on BBC Radio Asian network & BBC introducing as well as releasing a single through Bass+Bars label, which was later published on iTunes, amazon, Beatport & featured in DJMag 2012, The same track then went on gaining a healthy 8 star rating from them too! Underground music lives in this man through and through, but we long for the day to see him one day on the 10,000's stage shows he deserves. Keep up the hard work! Below you can find some of his thoughts
Ruthless's Thoughts
Work rate: If you ever had to choose between the 2, quality or quantity? What's the perfect balance?
"Well, I record a fair bit of music, but my motto has always been 'practice makes perfect' and i do believe that. So with that in mind, make quantity, as much as you like, just be smart about what you release and HOW you release it.. There's no sense in releasing music simply HOPING people will just see 'free download' and so they go and get it.
I believe that for every project released - there should be some sort of theme behind the project, as well as a promo campaign, a fraction of music videos released building up to the project release and a BAG load of socialising and networking with your target audience. Otherwise, it kind of seems like a bit of a waste of time (unless you have a certain plan which is more LONG run than build attention NOW while you CAN)"
Do you feel there should be more under the theme revolution in music and why?
"I think its all a bit.. too much for many to comprehend what an actual revolution IS and why it needs doing... its almost a fad nowadays to scream out 'REVOLUTION' in a song, with hopes that either they will fit IN with a certain crowd - or so they can fan snatch from those particular fans who listen out for the political/revolutionary music.
Truth be told though, the world wont change through a million people in London simply SCREAMING revolution everywhere. It would take true dedication, warriors, and to a degree - an URBAN BLUEPRINT of laws, which is basically us saying nah - bun YOUR laws - we want THIS... as if 2 wrongs make a right.. but it does need changing - that's for sure."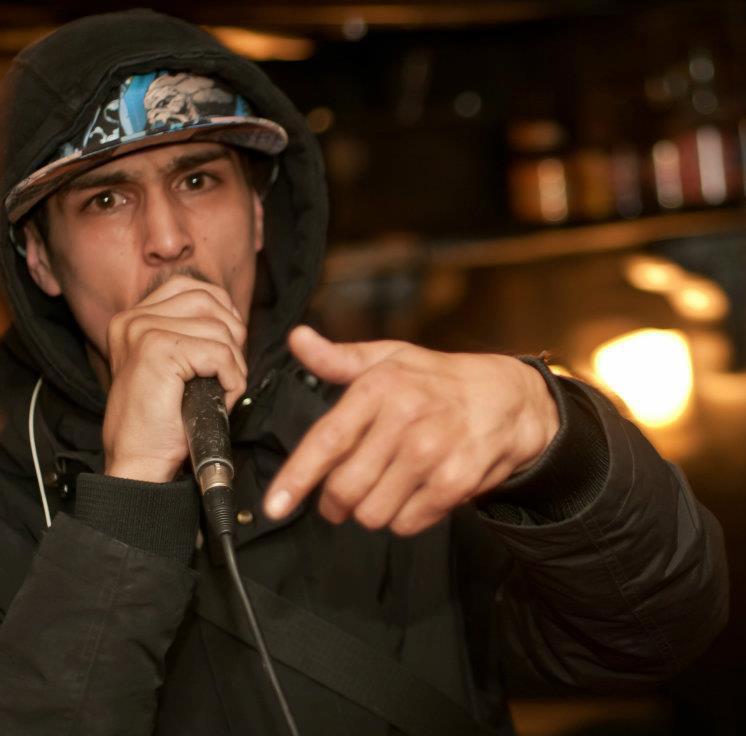 How much time do you feel you spend researching the subject matter in you your lyrics? Where does it come from?
"My music is very personal to me - although I'm happy to release it, film videos, promote it AND perform it live. I do believe that music is MY self-therapy, so with that in mind, I don't research my lyrics, its either what I've lived, seen, experienced, or expect to experience in the future, with some emotions thrown in and some REAL honesty, Which isn't something I chose to be like.. its just the way i grew up listening to people like N.W.A, Cyprus Hill, Ice Tea, Ice Cube, WuTang - as well as Slipknot, Marilyn Manson, System Of A Down, the Lighthouse Family... various groups/artists/genres. all of which are very honest, soul gripping, real life living artist."
Why do you think some people find underground music more educational than other types? How would you explore this further?
"Music is a powerful thing, but add some lyrics to the equation and it becomes a whole new product, which has a strong influence on open minds. Certain people are a bit more tuned in to the whole scenario, watching from the OUTSIDE IN... but when u watch from the INSIDE - OUT, you can see who's really putting that knowledge in and who's got their information off the internet or news or some sort of unreliable source for information."
Notable Mentions:
"Ruthless Newest Release: 15.07.2014 - Therapy Sessions Takeover
http://hiphoplifeandtimes.com/2014/07/15/ruthless-therapy-sessions-takeover-prod-diligentfingers-out-now-ep-freedl-videos-ruthlessdb/"
Big respect to Ruthless for taking part in the A/V Revolution project. We hope to hear from you again very soon. Feel free to leave a comment and share with friends. Peace.