"Music can never replace resistance or activism, I think seeing music as resistance is a very western idea." – Ed Greens speaks to A/V Revolution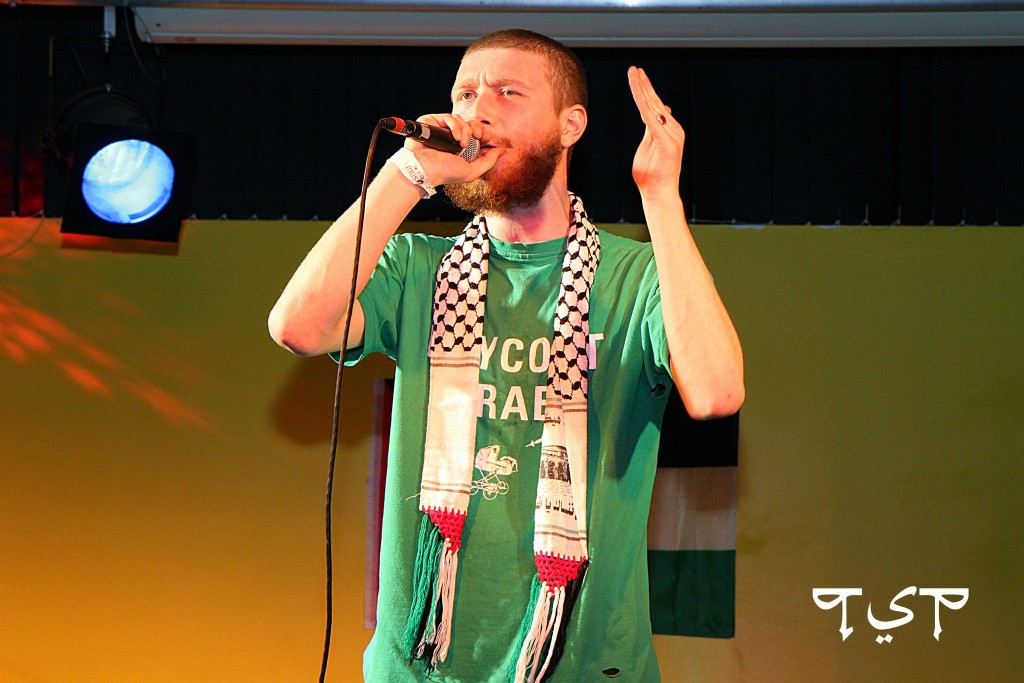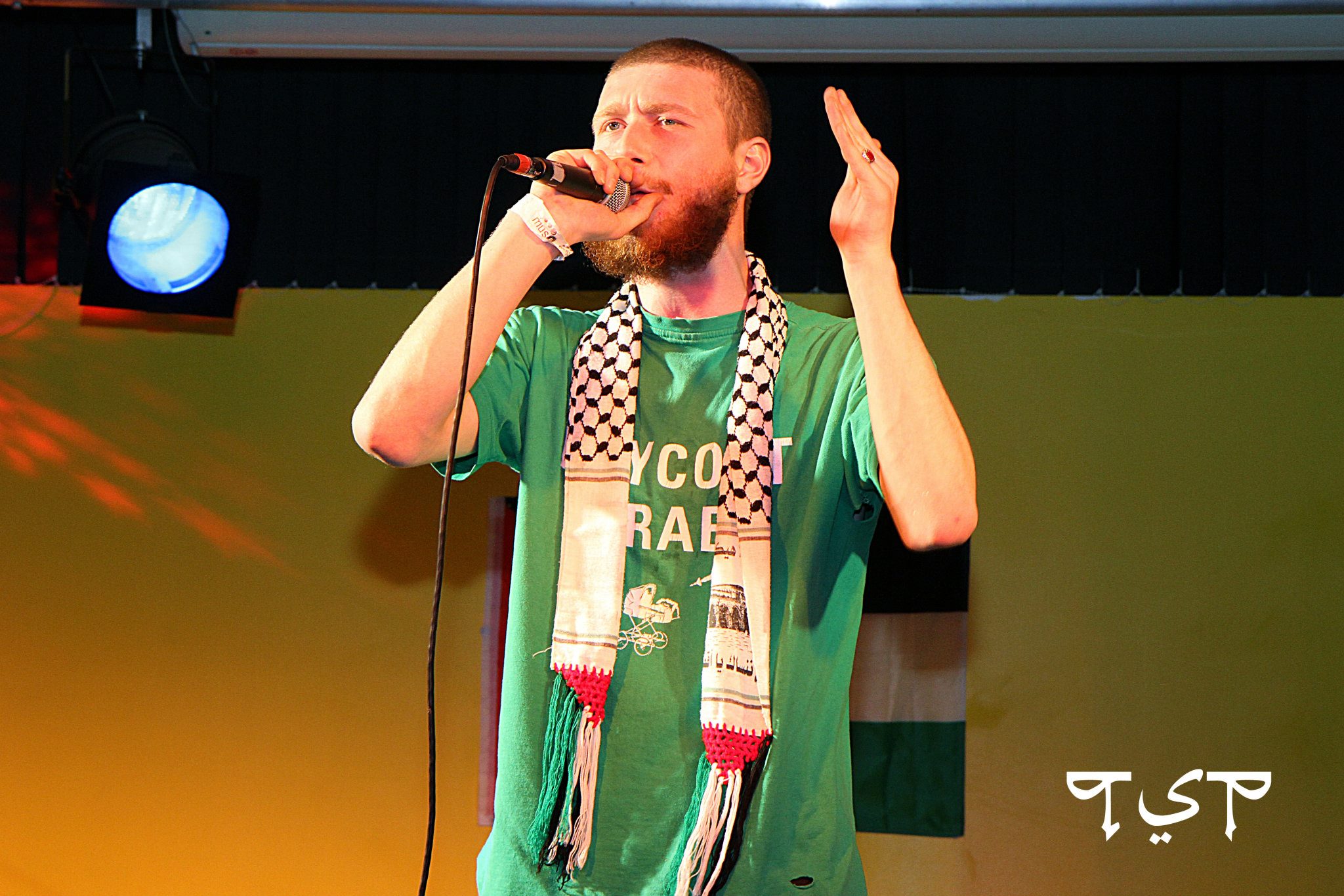 Artist Name: Ed Greens
Country: England
Artist Type:Rapper
City/State: London
Genre: Poetry, Hip Hop, Spoken Word
Age: 21
Alias: Greenz
Description:
Ed Greens is a poet and activist who has been making Hip Hop for the past few years. He recently released You Can't Live Twice with Uk Producer EMPDY which featured D, Hans and Melissa Melodee. He is currently working on more projects with EMPDY, D and HANS as well as an Album which joins Palestinian artists and UK artists in collaboration.
Find Ed Greens music
---
The People's Selection: Ed greens – The London Summer Apocolympics
We met Ed Greens at "Farmer G's Five Word Freestyle" in late 2011. Although coming in full force Greens didn't win, maybe he was just too conscious for the event which focused mainly on freestyle rap battling.
His music can be uplifting although it is often presented with a very serious and thought provoking message.
The winning video (The London Summer Apocolympics – voted for by you) expresses a direct dislike for the billions spent on the 2012 Olympic Games for the heavy militarisation in London while many parts of the rest of the world continue to suffer.
Consensus says "Yea, he's a cool guy & he's always keeping it real. There is no facade with his music or his image. Respect!"
With 2 Albums and an EP already under his belt we look forward to what Greens has to offer next! Find his latest release "You Can't Live Twice" below:
---
Ed Greens' thoughts :

Why do most underground projects never make it to the mainstream?
"Because the underground consists of artists who are often spreading the type of message that the establishment wouldn't want to become mainstream. So they will try and suppress those voices."

When is activism appropriate in music? Does it work?
'I think music can inspire activism, but music is music and resistance is resistance, therefore music can never replace resistance or activism, i think seeing music as resistance is a very western idea..'

Do you feel that there is any educational value to your music? Explain how or why not?
"I try to put knowledge from things i have learned or experienced in my music so some it is educational. I believe this is a big part of Hip Hop as music and poetry is a way of transferring knowledge and i have learnt a lot through the medium of Hip Hop. "

Which countries are the most receptive to your type of music? (explain)
"It seems most popular in the UK although we are reaching to France, US, Georgia, Poland and other places too… I'm still waiting for some European or further a field promoters to book me though.. lol"

Notable Mentions:
"Im working on a couple of projects at the moment with my brothers D, Empdy and Hans…
Also an Album with my brothers Mohammed and Hisham in Deheshah Refugee Camp, Bethlehem, Palestine featuring Stormtrap from Ramallah Underground and many more artists…"
Big respect to Ed Greens for taking part in the A/V Revolution Project. We hope to here from you again very soon.
Feel free to leave a comment and share with friends. Peace.