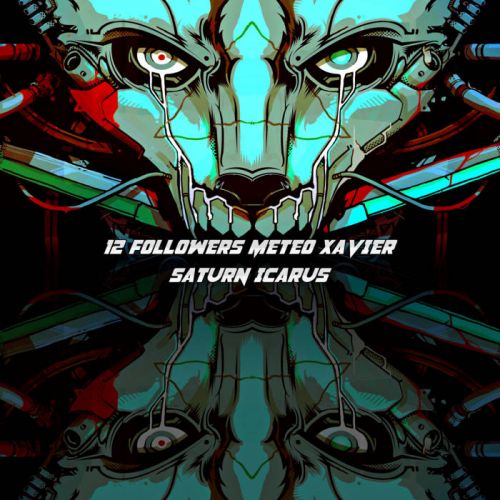 Album release by 12 Followers/Meteo Xavier entitled Saturn Icarus OST.
"The Saturn Icarus soundtrack is a hybrid soundtrack and album in that most of the audio tracks were commissioned for an indie game called "Saturn Icarus" and was released with additional work and tracks as inspired by Peter Gabriel's "Passion" soundtrack and album.

Saturn Icarus was intentionally designed to go beyond videogame music standards with each track being significant, sounding distinct from each other track, while keeping a synthwave/retrowave foundation underneath it. This isn't just another COM TRUISE ripoff album, it features a wide variety of additional genre elements like drum and bass, metal guitar, IDM, trance, orchestra and more with an additional focus on memorable melodies and more drums and percussion than just WUMP-TISH. Some tracks repeat and fade-out, others do not, as needed.

I don't know when/if the game will come out, but I hope the music can be enjoyed all the same. www.meteoxavier.com.

Composition & Arrangement: Meteo Xavier
Mixing: Meteo Xavier
Keyboards: Meteo Xavier
Mastering: TOKEE
Cover Artwork: Original Illustration by Devine Lu Linvega as it appears on runyourjewels.com. Edited by Meteo Xavier. Used with permission by Devine Lu Linvega.

Label: 12MX Media"

Disclaimer: The opinions expressed above are often that of the artist mentioned and do not always reflect the views of A/V Revolution. If you would like to submit a video to us click here