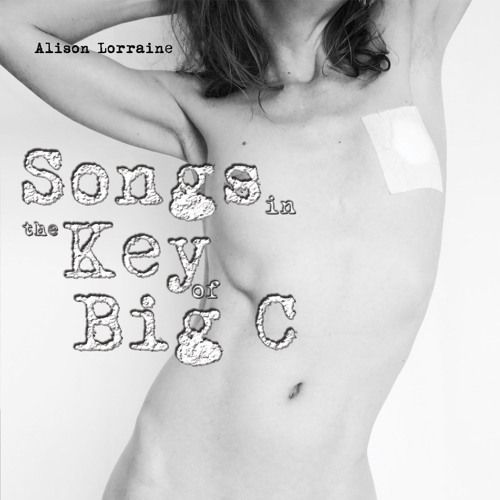 Album release by Alison Lorraine entitled Songs in the Key of Big C.
"There's something interesting about Alison Lorraine's new Songs in the Key of Big C project, and it can be summed up in two words: Be well.

If you listen carefully, you'll hear those two words within the lyrics of all ten tracks on this cancer survivor's project. On some tracks, you'll hear them once. On others, several times. Her point? She wants you to listen – and listen actively.

"This project is a compilation of songs written over years, dotted at times by cancer, environmental illness and all that goes with them," she says, remembering times she battled both conditions sans health insurance.

"During all this, I've learned to listen – to seek out sage advice from all over the healing map – and to actively listen for certain things based on my research and what I knew about my body," says a largely recovered Alison. "As I found out, there are as many ways to look at cancer as there are songs on this album, and then some. So I listened, very carefully, and ascertained which treatments were best for me. Surgery worked – when I had the coverage to support it. When I didn't, well-studied, well-vetted herbs and supplements – things like IV vitamin C, heavy metals detox, exercise and diet – were the best ways for me to be well."

Think you know how many "Be Wells" you hear on the songs on Alison Lorraine's SitKoBC project? Go to www.alisonlorraine.com, because there's a reward involved!"

Disclaimer: The opinions expressed above are often that of the artist mentioned and do not always reflect the views of A/V Revolution. If you would like to submit a video to us click here