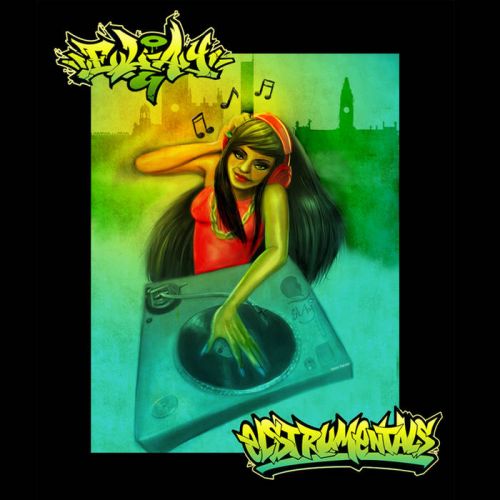 Beattape release by El Ay entitled Elstrumentals.
"1. You Brought It On Yourself
2. Don't Fake The Funk
3. Supa Fly
4. How I Feel
5. Loving You
6. The Chase
7. Take Me With You
8. For You
9. The Only Way
10. Coming Home
11. Queen of Jewelz
12. The Jazz
13. I Hope (Broken Hearted)
14. Tribute to George Benson
15. Life Without You


Raw Hiphop & Soul instrumentals produced by El Ay.

credits
released 16 July 2015

*** Special thanks to American illustrator Kevin Palmer for the artwork and French graffiti artist Opoil for the dope graffiti tags "El Ay" and "Elstrumentals".
*** Thanks to everyone who has supported El Ay and thanks to everyone for listening. "

Disclaimer: The opinions expressed above are often that of the artist mentioned and do not always reflect the views of A/V Revolution. If you would like to submit a video to us click here