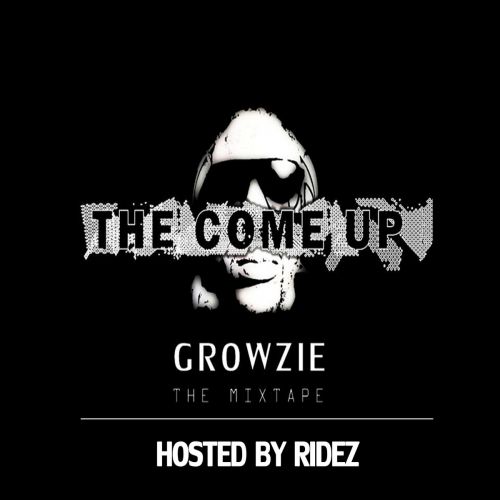 mixtape release by GROWZIE entitled THE COME UP MIXTAPE HOSTED BY RIDEZ (2014) .
"Built from the ground up, Growzie aka Growzie Beatz (Producer/Rapper) has put a list of songs
that will not only keep your head moving but will keep you wanting more.

For those that already follow Growzie on soundcloud, youtube and other social media sites
will know this is not the first compilation he has put together. With other mixtapes such as
THE PROGRESS VOLUME 1-2-3, Fully Focused Mindset Project, The Come Up E.P (THE COVER EDITION) which is the
lead up to The Come Up Mixtape.

THE COME UP MIXTAPE is not only one of Growzie's finest work but there is so much more coming
from him in the future. The reason for the title the come up is to show people his style, direction and vision."

Disclaimer: The opinions expressed above are often that of the artist mentioned and do not always reflect the views of A/V Revolution. If you would like to submit a video to us click here