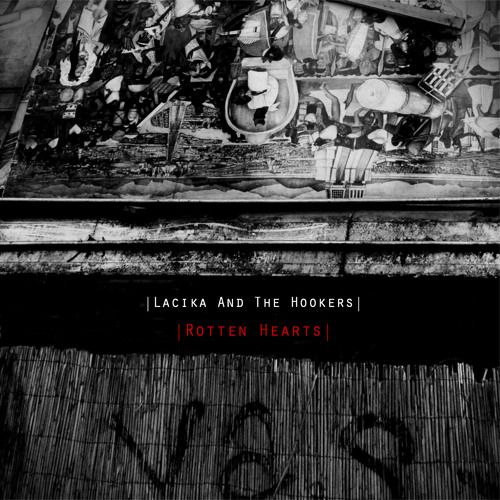 Album release by Lacika And The Hookers entitled Rotten Hearts.
"Rotten Hearts is a heavy trip to my dark side…exploring territories i haven't touched before…I was experimenting with different raw and distorted sounds in the past couple of years and the album contains a selection of these tracks. The songs and lyrics are very honest and intimate, they tell a story, and complete the album with a fully enraged rock experience."

Encompassing elements of electronica and alternative-rock under moody melodies and killer hooks, many of the songs on "ROTTEN HEARTS" have earth-shaking sonics, crunchy guitars, varying synth sounds and banging drums. We are blessed with nine songs filled with sounds of sarcasm and mixed in a casserole of angst and melancholic vocal soundscapes. Someone said: Siouxie and Lydia having supper on suicide Tuesday."

Disclaimer: The opinions expressed above are often that of the artist mentioned and do not always reflect the views of A/V Revolution. If you would like to submit a video to us click here