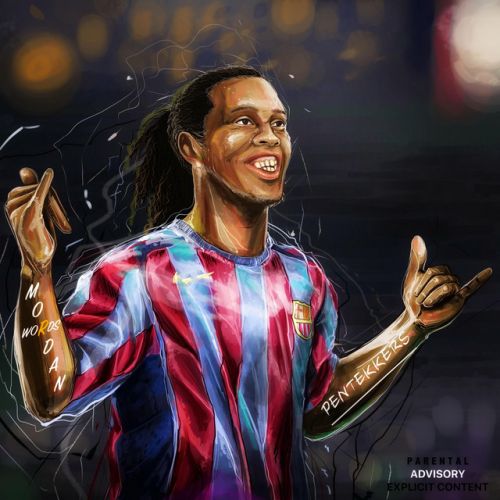 EP release by Mordan Words entitled Pentekkers.
"Pentekkers is a powerful and passionate exploration of the beautiful game, convoluted by the troubles and turmoil's of life. MorDan Word's continues where 'Pain Is Temporary" left off with football as the perennial theme. "Pentekkers" will have you feeling like you're existing during another era of Grime. Evidently talented there is not one song that will out do the other. Furthermore, the lyricism is compelling in every single track on the project. Not one track fails to be meticulously constructed. MorDan Words bring nothing but real Vibes to the table.

Pentekkers starts off with the legendary Aaliyah Vocals and finishes off with the remarkable laughter of Patrice Evra. That in itself shows the audience how this Emcee is continuing the legacy of using grime influenced flows over nostalgic beats to push the culture forward.

Spotify: https://spoti.fi/2vjtphQ
Apple Music: https://apple.co/31ERE6l
Amazon: https://amzn.to/2Su16Fr

Social media links:
Instagram: @Mordan_Words
Twitter: @mordanwords
"

Disclaimer: The opinions expressed above are often that of the artist mentioned and do not always reflect the views of A/V Revolution. If you would like to submit a video to us click here