SaidWho – Saigon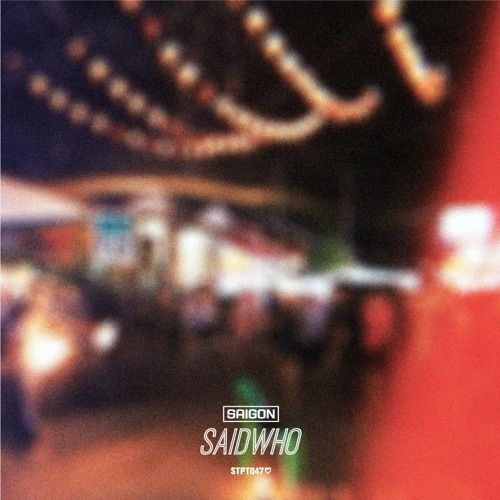 Album release by SaidWho entitled Saigon.
"'Saigon' is a masterclass in creative, atmospheric dance music, opening up a brand new style of musical movement here at Southpoint. The title track 'Saigon' is a genuine masterpiece, beginning with soothing, natural soundscaping that passes perfectly into crunchy 2-step flavours. For us, this one sets the bar extremely high and perfectly taps the niche nail on the head.

From the softened yet sweeping UKG inspired percussive brilliance of 'I Need Love' and 'You Know What To Say' to the stunning synthetic harmonies on 'Skies' and 'Monsoon', this album really showcases truly mature musicianship. The more dubstep inspired 'Down' then provides us with yet more percussive precision before moving into an incredible interlude, balancing spacey harmonies and simple arpeggios perfectly. We are thrilled to welcome back Danny Jaqq also, who then makes a heartfelt appearance on 'Drowning' with some stunning, in-depth lyricism and skippy vocal performance.

Social media links:

Instagram: @saidwhomusic
Twitter: @saidwhomusic
Facebook: facebook.com/saidwhomusic
Spotify: https://open.spotify.com/artist/1UGABKpsBxtBURs048r5fx?si=8q0USYcIR4GWHAVg4vZ5nA
Soundcloud: @saidwho"

Disclaimer: The opinions expressed above are often that of the artist mentioned and do not always reflect the views of A/V Revolution. If you would like to submit a video to us click here