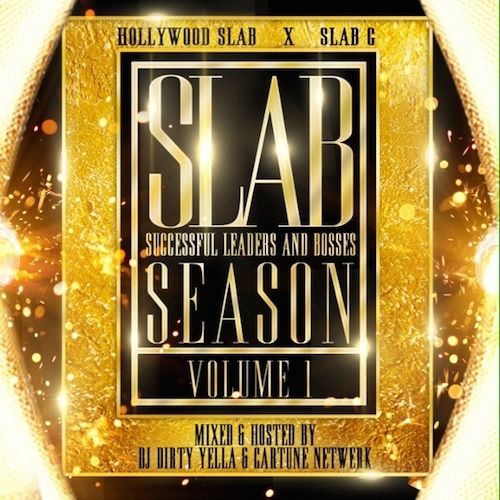 Mixtape release by Hollywood SLAB & SLAB G entitled Slab Season Vol. 1.
"The talented DMV artists Hollywood SLAB & SLAB G comes together and drops a dope new mixtape on the city " SLAB SEASON Vo.1 ". They go in on over 16 tracks of straight heat! They teamed up with DJ Dirty Yella & Cartune Network to drop one the most complete mixtapes this year.

Check It out , you wont be disappointed.
Hosted by DJ Dirty Yella, Cartune Netwerk
@slvb_g @hollywood_slvb"

Disclaimer: The opinions expressed above are often that of the artist mentioned and do not always reflect the views of A/V Revolution. If you would like to submit a video to us click here