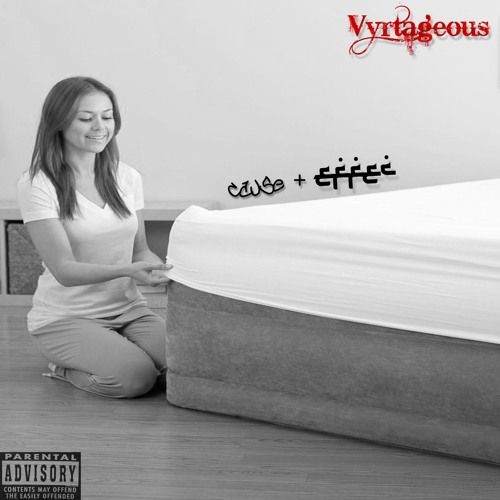 Album release by Vyrtageous entitled Cause + Effec.
"Album #2 by the legendary duo Vyrtageous (comprised of Vyrtangtang and Otageous), "Cause + Effec" takes the listener on a journey of all things involving the everyday male struggle. Bitch, you just gotta leave a voicemail.

Released January 28, 2018

All lyrics written by Otageous and Vyrtangtang. Rhino11 prod. by Otageous. "

Disclaimer: The opinions expressed above are often that of the artist mentioned and do not always reflect the views of A/V Revolution. If you would like to submit a video to us click here