Breakfast of Champions – Sounds of 2013
Breakfast of Champions promised to showcase the best the underground scene had to offer and it did not disappoint. If the line up of this event is anything to go by, 2013 will be a great year for the British music scene.
Located a stone's throw away from Dalston Junction, The Victoria pub was the venue for this musical extravaganza. One of the last few remaining family run pubs in Hackney, The Victoria from the outside looks like your typical east end boozer. However if you're hoping on getting a traditional English dinner at the 150 capacity music venue you'll soon find out that this isn't the place for you. With a wide selection of West African cuisine, The Victoria gives you a piece of the motherland in the middle of Hackney.
Hosted by the charismatic owner of the pub, AK, Breakfast of Champions showcased three emerging young talents as well as the added surprise of a performance by AK himself who is also a DJ as well a producer and has collaborated with the likes of Asher D.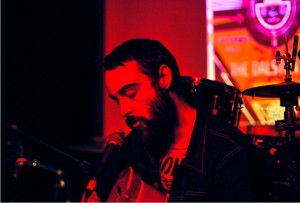 The Jackal Pack was first up and to the audiences and my surprise only consisted of one person. It literally was a one man show as he was able to play the guitar and two kick drums at the same time while keeping in perfect rhythm with his metronome, another feature of his performance. The Jackal Pack managed to keep the crowd captivated with his interesting approach to jump blues.
Hailing from London The Near Death Experience combine powerful soul vocals with a rock n roll flavour. Their music transports you back to the 70's, a time when the Motown soul movement dominated the music scene. With all their own original music it was impossible to find anyone in the audience that was not getting in to the music.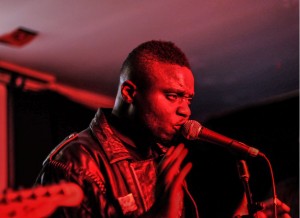 Notes: lead singer of the band called ade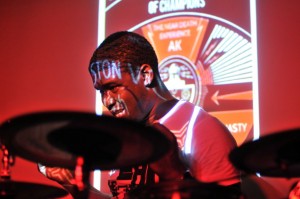 McKNasty brought a new type of performance to the stage at Breakfast of Champions. A percussive dance project that saw him drumming to the audiences favourite songs as well showing off his own skills. He is definitely one to watch for 2013.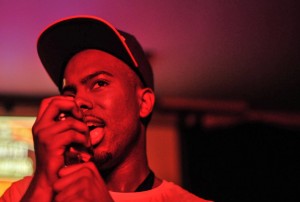 Not to be outdone pub owner AK showed off his musical talents with his fresh sound that meshed together a variety of different genres.
The night ended with a DJ set from the multi talented owner.All in all the night was a great one with the audience not leaving till the early hours of the morning.