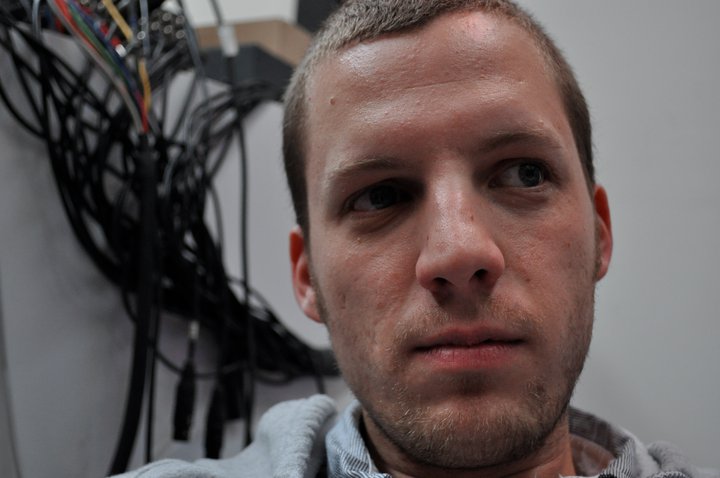 Meet Benny Diction: "When you cut through the layers of the homogenised crap that has blighted rap's name, it's actually the most varied form of music going…"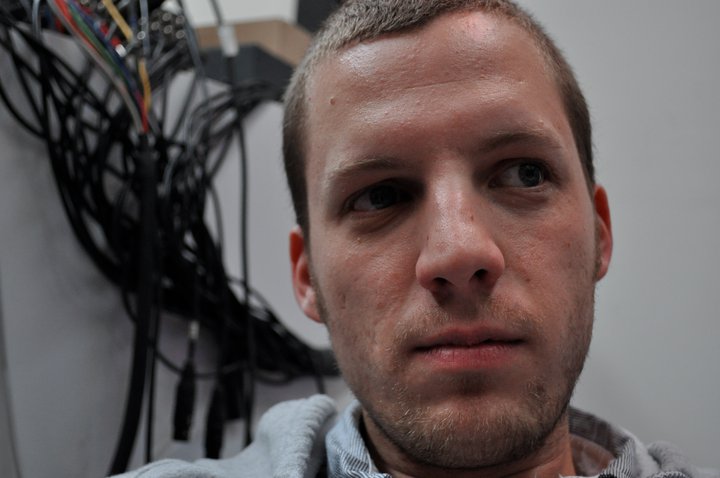 Artist Name: Benny Diction
Country: UK
Artist Type: rapper, spoken word, musician, producer
City/State: London
Genre: hiphop, rap, jazz, electronic, folk
Age: 29
Alias: –

Description:
Benny Diction is a Nottingham-born, South Wales/East Midlands-raised and Merseyside-honed MC/musician with over a decade of writing lyrics behind him. Ben learned several instruments growing up and although he penned his first verse back in 1997 (a "Christmas rap" he and a friend wrote in Year 9 music class), he didn't start writing properly until 1999, inspired by greats such as the Beasties, De La Soul, Rakim & Wu-Tang.In 2000, he formed a group with schoolmates DJ Simon B and MC D-Fine which would go on to be called ThinkTank. The first time he rhymed before a "proper" hip-hop audience was as a 17 year-old at Rodney P's Sheffield gig in 2001, an intimidating experience at the time but ultimately enough of a buzz to motivate him to carry on.After moving to Liverpool to study in 2001, Benny started to rip open mics and perform solo sets under the name "Funktion" and became involved in Sunday Service, one of the longest-running hip-hop nights in the city. From tight friendships formed with DJ Sketchy Bwoy and MCs Oscillate and Ro Jista, the Punning Clan was established in 2005, later recruiting MCs Louis Cypher, Tony Skank and 2woToes along with the DMC UK Battle For Supremacy 2009/IDA 2009 champ DJ Rasp. Now residing in East London, Benny promotes and co-hosts monthly night Fat Gold Chain alongside Solocypher and continues to collaborate with heads from across Britain and beyond. Last year, Benny released the "Excuse Me" EP for free download, featuring vocal talent from across the UK and instrumental contributions from spots as far away as Bavaria and Brooklyn.
Find Benny Diction's music
---
A/V Revolution's selection: Benny Diction – "Beer Goggles & Rose-Tinted Specs"
In January, Benny dropped his debut album "Hard Graft, Arts & Crafts and Hearty Laughs", a 14-track project with a range of styles and tempos, covering a variety of different moods and topics. This was preceded by a well-received video for the tune "Beer Goggles & Rose-Tinted Specs", which was filmed in Rome and directed and edited by up-and-coming Italian filmmaker Marco Vallini.
A/V Revolution first met Benny at Fat Gold Chain, an underground Hip-Hop event in London. He is certainly one of the most genuine people within the industry we've met to date. His combination of content, lyrical athleticism and overall contribution to the London Hip-Hop scene definitely puts him up in our top 10 MC's at the moment. Consensus says: ' He's a real chilled character but when you listen deeper into what he's saying, you're guaranteed to come across some wonderfully unexpected word play and well orchestrated wit. The combination of flow and content is very rare these days, but does live very much within that man. As for his contribution and help to the scene and even my own career.. Excellent! I have nothing but respect for him!'
Expect more from Benny this year, including collaborations with Oxfordshire producer Drive Error and Melbourne-based beatmaker Able, as well as a Punning Clan EP/mixtape.
---
Benny Diction's thoughts :
When we caught up with Benny Diction we picked his brain with the following questions to see the real intentions behind some of his creative work and progress in the industry so far. Here's what he had to say:

Where did you first start selling your music? How successful was the campaign?
"I first started selling my music in January 2012, both online via Bandcamp and on CD, with my debut album "Hard Graft, Arts & Crafts and Hearty Laughs". There was never really an organised, strategical campaign to push it as such but I've sold most of the 100 CDs I pressed, had a decent amount of paying downloads and a lot of good feedback so I suppose it's been quite successful. Social networking sites, blogs, websites, word of mouth, support from other artists and being a presence on the scene – doing gigs, open mics, etc, and making sure I smash it – have been integral to circulating the project."

How much should people be working towards change for the better? What will you do?
'It sounds like a vague response but people should just do what they CAN towards change for the better. Obviously there are many exceptions but, effectively, the 'greater good' isn't always at the forefront of people's minds when we're all so preoccupied with making sure that we and our families are fed and have roofs over our heads. That said, there are lots of little things that we can do individually to bring about change for the better, be it volunteering at homeless shelters, intervening to help those in need or protesting/petitioning against the implementation of unjust policies. People need to show regard for others beyond themselves and their immediate circles and exhibit a heightened love for humanity in general, but for some this requires a greater change in thinking than others.'

Do you have any music you would consider educational? What inspired it? / Why not?
"That's an interesting question. I don't think I've ever really written any tunes that were deliberately 'educational', although obviously I have songs that analyse or present my viewpoint on certain social phenomena. Sometimes it feels like I'm preaching to the converted as most of the people that I encounter in rap/music circles are already fairly enlightened. However, if the aim is for my music to be heard by as wide an audience as possible then hopefully there are people who hear certain tunes that open their eyes to things they were unaware of or make them think about things differently. Whether it's tunes inspired by the futility of the consumerist culture within which we live, politics, relationships or even the history of the music itself."

Who else makes music similar to yours? How do you differ?
"Who else makes music similar to me? In terms of presentation and song convention, I'm similar to a lot of other rappers/MCs really. I usually write to instrumentals, often between 90 and 110bpm, and I like to write songs with 16/24-bar verses and 8-bar hooks. In terms of worldview, sense of humour, turn of phrase and voice, I'm like no one else. There may be commonalities between myself and other artists but ultimately that's the case. I remember seeing a documentary with Rodney P in it where he said something to the effect of, 'if you do music that reflects who you are as a person, then naturally it'll be different from anything else'. When you cut through the layers of the homogenised crap that has blighted rap's name, it's actually the most varied form of music going for this reason."
Notble Mentions:
"The Punning Clan (Ro Jista, Tony Skank, Louis Cypher, DJ Rasp) and all the Merseyside fam; Fat Gold Chain family; LeeN, NLT Productions and the Elite Leagues; Purpose, Phonix and the Showtime squad; Sai and LLL; Angry Sam and Hammer & Tongue; A/V Revolution; Holdin Court crew; JustGot.
Look out for the 'Word Power Play' EP with LeeN and Drive Error, the 'A to B' project with Able8 and the video for 'Over Here'. You're gonna hear lots of other collabs with all kinds of people as well, including Oliver Sudden, J-Skol, Mnsr Frites (Granville Sessions), Leon Rhymes (Too Many T's), Legoman, Gadget and Jae Genius."
Benny Diction for taking part in the A/V Revolution 'Your Voice' Project. We hope to here from you again very soon.
Feel free to leave a comment and share with friends. Peace.