Annique Monet – Phantom Letters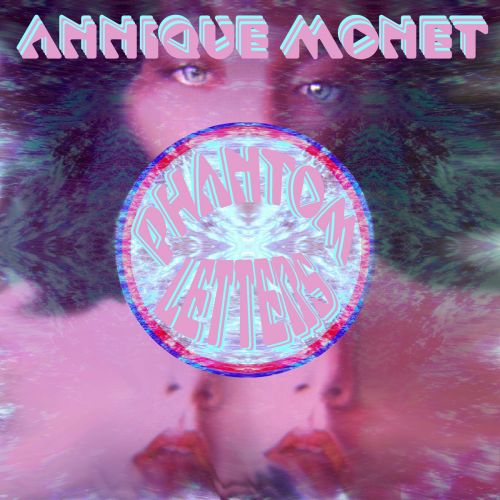 Album release by Annique Monet entitled Phantom Letters.
"100-cassette with artwork by Annique herself. And the cassette shells are purple, so there's that! Includes digital pre-order of Phantom Letters. You get 1 track now (streaming via the free Bandcamp app and also available as a high-quality download in MP3, FLAC and more), plus the complete album the moment it's released.

Annique's magical, musical odyssey began in Delray Beach, Florida singing Abba and Fleetwood Mac songs with her dad and quickly learning piano and then ukulele. As it turns out, Annique makes every sound and voice that you hear on her stunning debut album "Phantom Letters", due out May 19th on Beyond Beyond is Beyond Records on cassette and digital download. Inspired by dreams and heartbreak, Annique departed the band Worthless in 2014 as if possessed by the pen and seduced by her muse to exorcise these nine 'phantom' fever dreams that make up her debut.

"Phantom Letters" is a look inside Annique Monet's twisted and beautiful world, where you might just see brightly-coloured banyan trees dripping with honey or maybe you'll hear the inside of a purple nightmare where hexagonal clocks reveal the rise and fall of kings. Annique is lifting the veil for you to share in her aural hallucinations. Bask in the magnificence."

Disclaimer: The opinions expressed above are often that of the artist mentioned and do not always reflect the views of A/V Revolution. If you would like to submit a video to us click here