Consensus – The Contract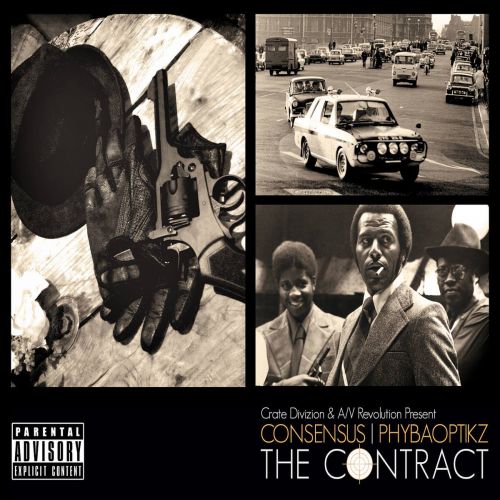 EP release by Consensus entitled The Contract.
"CDVZ/AVR present a cinematic hiphop experience, spanning over 8 tracks. Starring Consensus, who intricately weaves detailed, thought-provoking rhyme-schemes to provide the listener with a truly immersive story.

Released December 14, 2015

The production has entirely been handled by PhybaOptikz, who also features on a couple of tracks.
Artwork by PhybaOptikz
Mixed by PhybaOptikz/Consensus @ CDVZ HQ London "

Disclaimer: The opinions expressed above are often that of the artist mentioned and do not always reflect the views of A/V Revolution. If you would like to submit a video to us click here