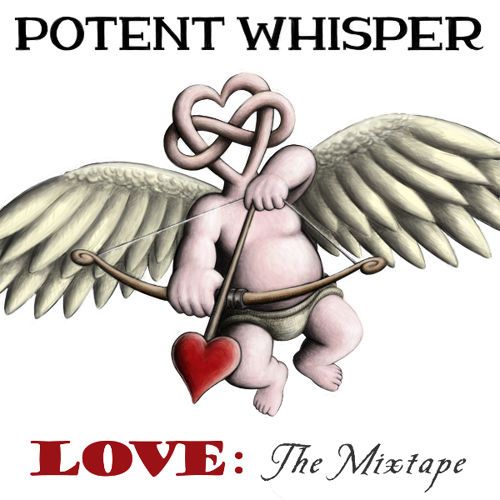 Mixtape release by potent Whisper entitled Love: The Mixtape.
"Download 'Love: The Mixtape' for free at www.potentwhisper.com

With guest features from UK legend Rebel MC aka Congo Natty, Nanci Correia, Floetic Lara and Tenchoo; the all-original Mixtape has already received support from BBC Radio 1, The Guardian and The Guestlist Network.

"Love: The Mixtape has the heart and soul of music that matters; British Hip Hop of substance, underpinned by super-charged lyrics and Potent's classy brand of erudite word-play." - The Guestlist Network

The BRIT School graduate made the papers earlier this year with his anti-war song and accompanying documentary 'Just Wondering' starring ex-soldier and conscientious objector Joe Glenton. The two-part project, gaining 20,000+ views on YouTube, also featured Labour MP Jeremy Corbyn with further support from the Stop The War Coalition, The Campaign of Nuclear Disarmament and The Guardian

Despite Love: The Mixtape being offered as a Free Download, the project is of album quality with all-original productions spanning across Hip Hop, Pop, Trap, RnB and Jungle. Production is most notably delivered by London producers Wu-Lu (recently featured on Giles Peterson's compilation album 'Brownswood Bubbles') and Sleepy Time Ghost who has been receiving consistent support from Radio 1 DJ's in recent months.

Love: The Mixtape is available now for Free Download exclusively at www.PotentWhisper.com"

Disclaimer: The opinions expressed above are often that of the artist mentioned and do not always reflect the views of A/V Revolution. If you would like to submit a video to us click here