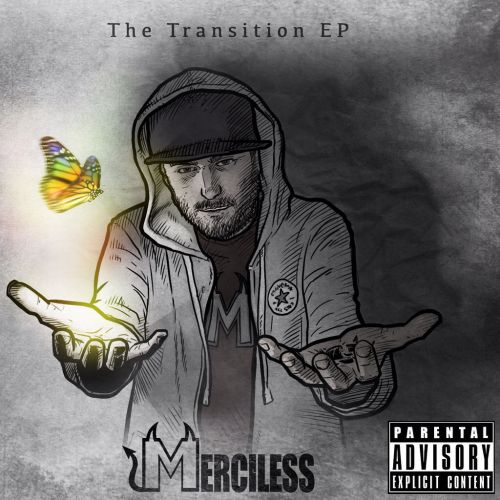 EP release by MERCILESS entitled The Transition EP.
"'The Transition' is a collection of tracks that best represent the journey taken by MERCILESS through life and in music.
The past, The present and a taste of the future in one EP.
credits
released December 31, 2015

All song lyrics written and recorded by Merciless Animi.
All production by Subkinetik & PhybaOptikz.
Recording & Mixing at Skull & CrossBone HQ.
Artwork by Greg Blackman. "

Disclaimer: The opinions expressed above are often that of the artist mentioned and do not always reflect the views of A/V Revolution. If you would like to submit a video to us click here